Are you looking to boost your business and make the world a better place? Look no further, the Open Challenge Accelerator is the right fit for you!
Applications for 2021 cohorts are now closed.
What is the Open Challenge Accelerator?
The Open Challenge Accelerator is an entrepreneurial support programme designed for entrepreneurs wanting to grow a business that does good for people, prosperity and the planet. We combine the international experience of our Impact Hub network with high-quality local expertise to deliver a hands-on business acceleration programme that is unique to New Zealand.
Is this you?
I'm potentially sitting on a really big opportunity here but need help to move it forward
I've started a business but have no formal structure or plan and am winging it
I have some form of market validation but need to test this further
My business is disruptive, scalable and might have unique intellectual property
My business could be a high value brand opportunity for New Zealand
I need quick access to seed funding to drive my business forward
I'm looking for scale, quality connections and capital
I need pragmatic & practical advice
I'm ambitious & coachable
I'm based in New Zealand
If you identify with any of the above, then you should join the 2022 cohort of the Open Challenge Accelerator! Register your interest early, and you'll be the first to know when applications are open.
What you'll receive
Access to high-quality capacity building workshops led by local impact entrepreneurs and experts in their field
Topics include: Impact Measurement, Growth Planning and Revenue Management, Scaling Operations, Marketing Strategy and Sales, Capital Options and Impact Investment, Pitching etc
Individual coaching and mentoring to ensure that you and your team receive tailored support specific to your organisation's needs
Includes: Venture Management, Self-Leadership and Mindset Coaching, Business Mentoring
Access to our pool of service providers for project-based support in Business Validation, Budgeting and Financial Planning, Investment Readiness, Marketing Strategy etc
Peer-2-peer support and regular networking opportunities
1 year Impact Hub Waikato membership incl. discounted access to workshops, events and programmes as well as coworking options at our Inspiring Space in central Hamilton
Outcomes
A clear roadmap for operational scalability and financial sustainability to ensure that you can create impact in the long term
Understanding of the dual-purpose business model and managing the trade-offs between financial and impact variables
A clear understanding of capital needs, how to raise potential investment and how to become investment ready
Learning how to become a successful entrepreneur who can look after your own and your team's well-being
Becoming nationally and internationally connected to find and access the right support for your niche.
Meet the Open Challenge Cohort of 2020
8 teams were selected for the programme in 2020, which delivered 8 months of capacity building workshops, coaching, mentoring and expert advice, peer-2-peer support and international connections through our global network of start-ups and entrepreneurs.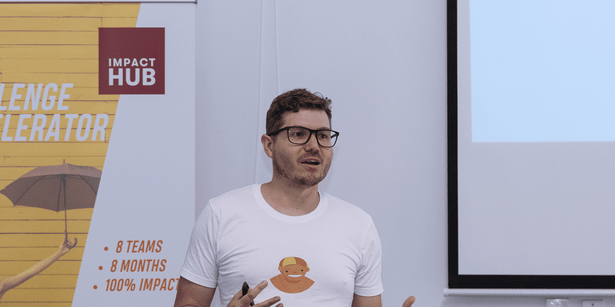 "I really valued the level of interest and extra assistance by Paul and Ella (Impact Hub team) within our social enterprise on using their skills to help out with whatever is needed. The workshops were all not to be missed because of the extremely high calibre of workshop presenters. It was also great to have people really helping with giving feedback and refining your pitch, so that you have an Investment ready pitch whenever you need it".
Rory Birkbeck, Founder of Safe Surfer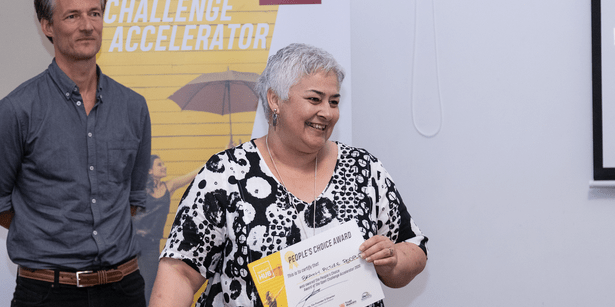 "The programme has been instrumental in helping me to understand much more deeply what is actually involved in growing a business to become viable and sustainable. There really is a lot more to it that I would ever have thought. I think that it has helped me to see what needs to happen and what a successful business looks like in a realistic way".
Kelly Gyde, Founder of Brainy Picture People
Eligibility for the programme
You have a clearly defined dual-purpose (intention to make both a profit and a positive impact)
You are ready to trade or are already on the market
You have a product or service that is (somewhat) scalable
You have the ambition to grow your impact and organization
You are based in the Waikato, Bay of Plenty, or Auckland
You are open to being coached and mentored to improve your business and impact
You are generally positive and fun, like us! :)