Time for change. Be the change.
In the face of the climate crisis, we are far from powerless. Climathon is your chance to act - and we are so proud to bring this global hackathon event to the Waikato region.
What is Climathon Waikato?
Climathon Waikato is a hackathon-style event is designed to help you to use your skills to advance climate solutions, rethink the way we live, and create a future you're proud to pass on to the next generation.
At the heart of it all is an Ideathon, where you'll be able to work in a team with fellow changemakers to imagine, explore and develop innovative solutions to our shared climate challenges.
Earlier this year, we held the Waikato's first-ever Climathon. Already, our team is busy planning the next one - set to take place in late-2022.
Climathon Waikato 2022
April 2022 saw us host the Waikato's first-ever Climathon.
More than 60 changemakers from across the region came together online to develop tangible solutions to some of the Waikato's greatest climate challenges.
"Everyone showed up with a smile on their face - willing to collaborate, challenge their thinking, validate their beliefs, test their theories, knuckle down, and address these challenges. It was awe-inspiring to see and hear the participant's ideas for climate action. I'm grateful that so many people gave up their evenings and weekend to focus on fighting climate change", says Emma Sinclair - the Climathon Waikato Project Lead.
After a week of developing, validating, and testing ideas under the guidance of local climate heroes and experts, an online climate action volunteer platform - Enviro Story, beat teams from all over the region, and walked away with $2, 000 to help turn their idea into reality.
See what participants have to say about Climathon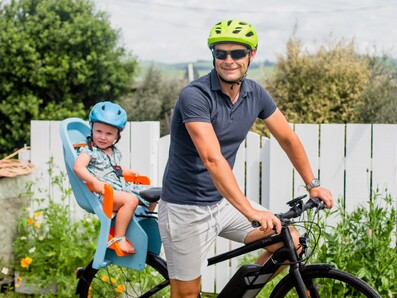 Harland is a stay-at-home dad who considers adventures with his family to be his passion, and doing things outside the box to be his normal. He decided to enter Climathon Waikato because it sounded like a natural place to work on and pitch E-Easy. His highlight was working one-on-one with the various experts who lent their knowledge to Climathon participants, although he says that there were countless small learnings that added up and built a large step in his knowledge. Looking ahead, Harland will be finishing the tiny house he's currently working on, before getting stuck into E-Easy planning and funding search. As for future Climathons, Harland says he would love to see more businesses get behind the challenge. "If you're a business person, get stuck in!"
Harland Sinclair, Climathon Waikato Participant and Innovation Prize Winner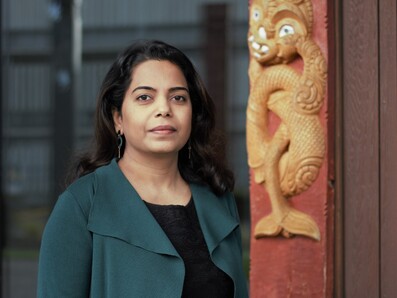 Sija is the mastermind behind Climate Commons - a charitable trust that enables collaboration amongst climate action initiatives. Having recognised that one of the biggest barriers to climate action is working in silos, Sija established Climate Commons as a way to connect individuals and small organisations with the right people, resources, and government agencies to scale climate project. Being able to translate this idea into a tangible project was Sija's inspiration for signing up for Climathon Waikato. "Climathon struck me as an event that created a community of climate actors who are capable of turning innovative ideas into practical solutions. Climathon offered a great opportunity to learn from awesome mentors and changemakers. The most memorable moment was when experts challenged my idea in different ways".
Sija Soman, Climathon Waikato Participant and Community Prize Winner

Jumana is a year 10 student at a local high school, with a passion for reading, volunteering, photography, and languages - and she decided to sign up for Climathon because it sounded fun. It wasn't until the Ideathon week began, that she realised just how cool it was. When we asked Jumana to share a few highlights, she told us she couldn't pick just one - although pitching Small Wins, Big Planet to the judges does stand out. "I was extremely nervous at first when pitching my team's idea, but then I found it wasn't too hard and everyone was so supportive". Looking ahead, Jumana is brainstorming ways to turn the idea into reality. When it comes to advice for anyone interested in Climathon, Jumana suggests confidence is key. "Don't be shy and sign up! It is an extremely fun experience and you should 100% give it a go".
Jumana Fouda, Climathon Waikato Participant and Youth Prize Winner