The global pandemic has opened our eyes to the change that needs to take place in our world, and we're looking for the changemakers who want to use business as a force for good, and start something new.
Who is it for?
We are looking for motivated candidates who:
are interested in creating and testing a new business idea
are already in business but are winging it / don't have a clear vision
want to be connected to the vibrant Kiwi startup scene.
Candidates of all ages and backgrounds are welcome to apply. You do not have to have a clear idea, nor do you have to have previous experience in business or entrepreneurship to enter the programme. The only entry criteria is a healthy dose of motivation and drive!
What's the focus?
This 8-week 'pressure-cooker' of a programme is designed to fast track your entrepreneurial journey. You will be inspired and enabled to create and test a new business idea or innovate your existing business.

By the end of the programme, you can expect to be equipped with the tools and entrepreneurial mindset required to create your own impact-driven business, and be connected to a vibrant community of entrepreneurs and start-ups.
Who is behind the programme?
Back to Purpose is a bespoke entrepreneurship programme by Impact Hub Waikato. Impact Hub Waikato is part of a global community focused on building entrepreneurial communities for impact at scale. There are 101+ national and city-based Impact Hubs in operation world-wide, with over 17,000 members. Back to Purpose is supported by the MBIE Workers and Workplace Assistance Fund.
What's the time commitment?
The programme kicks off with a 2-day in-person workshop. After the first week, participants can expect to invest 5 hours per week in the programme, this includes 1-2 weekly 90 minute online workshops as well as 1-2-1 coaching calls and self-study.

We end with a pitch and networking event, where participants will have the opportunity to pitch their business idea and network with entrepreneurs, startups, investors, funders and more. Participants are expected to attend 80% of the programme to be eligible to pitch.
What topics will be covered?
We will cover a range of topics relevant to creating and testing a business idea and setting up a purpose-led start-up. Some examples include: Design Thinking, Business Modelling, Legal Fundamentals, Impact Measurement, Marketing Strategies and Customer/User Discovery and Experience. These topics will be delivered by experts in the field.
Developing an entrepreneurial mindset and knowing yourself is also key to everyone's entrepreneurial journey. For that reason, we will also include discussions on what it means to have an Entrepreneurial Mindset and some key differences between being an entrepreneur vs an employee.
What makes Back to Purpose special?
At Back to Purpose, we do not host workshops where you sit down, listen and leave. We focus on action! Our expert-led workshops are designed to be interactive and practical, so that you have something to work on after every session. You will have key deliverables to work towards and you will pitch your business idea to an audience at the end of the programme.
Furthermore, we bring in entrepreneurs from the impact sector to both lead workshops and share their personal stories and advice. There is also the opportunity to network and potentially join inspiring impact enterprises at the end of the programme as a volunteer or team member.
Alongside group activities like the high quality capacity building workshops, you will also receive 1-2-1 business coaching and mindset coaching from our team, so that you get the individual support you need to flourish and succeed.
How much does it cost to participate?
The part-time 8-week programme costs NZD 450.00- for waged participants or NZD 250.00- for students / non-waged participants. It is also possible to pay in instalments. Please contact the Impact Hub team if this would be a barrier to your participation in the programme.
Free Impact Hub membership included
Successful participants will receive a free 6-month membership to Impact Hub Waikato and benefit from discounts to workshops, events, programmes as well as coworking options at our Inspiring Space in Hamilton or Auckland (TBA).
Here's what previous participants have to say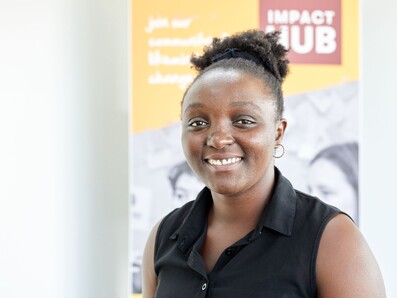 "The Back to Purpose Programme is the best thing that has happened to my business so far. I have especially embraced the idea of impact and gained more confidence to tell people about the impact they are making with the products I sell. I am currently rebranding and I look forward to applying the lessons I have learned from the workshops. Thank you Impact Hub, Ella, Paul, and all the other wonderful facilitators"
Esther Gathambo, Sawubona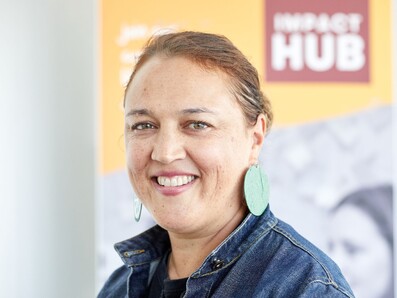 "I found the Back to Purpose programme to be exactly what I needed to give my business idea shape. It was a really valuable learning experience that I would recommend to anyone who is interested in shaping a better world. B2P also helped me look at my existing marketing consultancy with fresh eyes. The possibilities are exciting!"
Kim Cable, Market Hub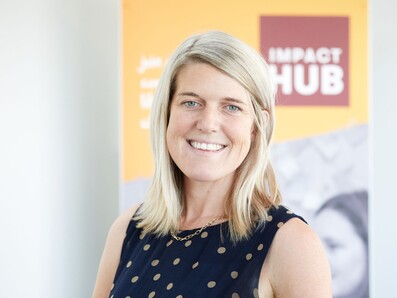 "Back to Purpose was a course that aligned perfectly with my vision of creating a more impactful and meaningful business. As an entrepreneur, I wanted to make sure my business was doing both good for individuals and society on a whole, and this course more than met those requirements. Thank you so much Ella, Paul and all the people that helped us out"
Anna Petchell, APetchell Coaching
In 2021, 38 participants and impact businesses successfully completed the Back to Purpose programme. At the end, we asked them all to rate the programme out of 100. Here's what they told us:
Overall programme = 94/100
Business coaching = 98/100
Mindset coaching = 95/100
Business coaching = 94/100
Business validation support = 92/100